Halictini, Sweat Bees
Sweat Bees are little bees that can sting if smashed by sweating humans. Seldom happens, but once seems to be enough to give you a name.
In some crops and areas this little bee is a decent pollinator. But they seem to be limited to flowers that either have exposed Stigmas and Anthers or short throats, they are little guys.
Sweat bees have a problem of stealing nectar from flowers with long throats. They eat a hole in the side of the flower and sip the nectar out, no pollen gets moved about.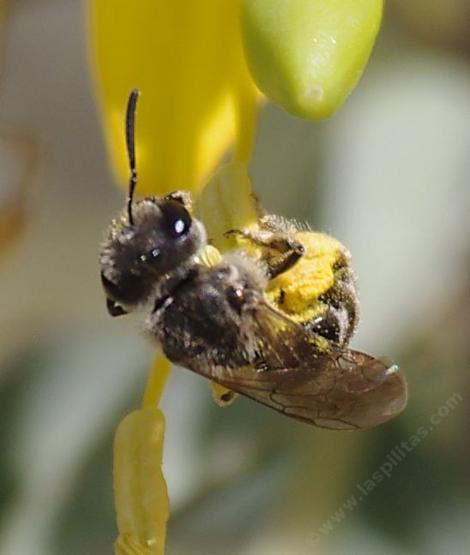 Sweat Bee, Halictini on Isomeris Arboreus