How to build a simple picnic table.
Tired of imported junk that falls apart in a few months? Or just cheap? Here are a few ideas on how to put together a garden table or picnic table.
The point of this is to do it cheap, with scarp lumber or used lumber. So the only plan is to be able to use the wood you find. A detailed plan would mean you'd have to go buy something, and if you price materials you'll be well over $100 and have a wobbly table that may fall apart. So for at least your first try, use junk to make junk.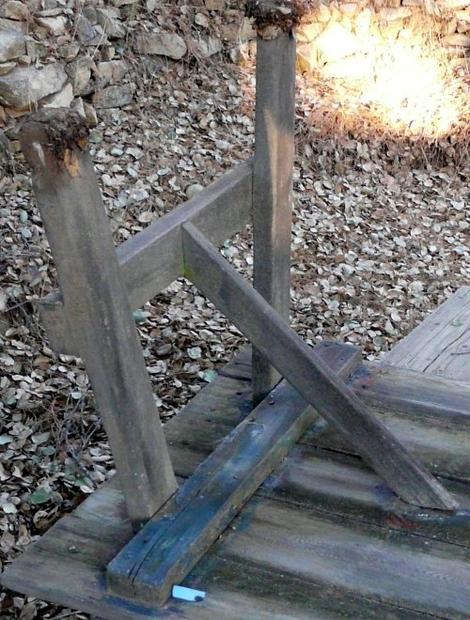 There are several important points about an outdoor table. You'll need to brace the legs both ways. The 1X3 or 1X4 is keeping the table from rocking one way and the 90 degree is keeping it stable the other.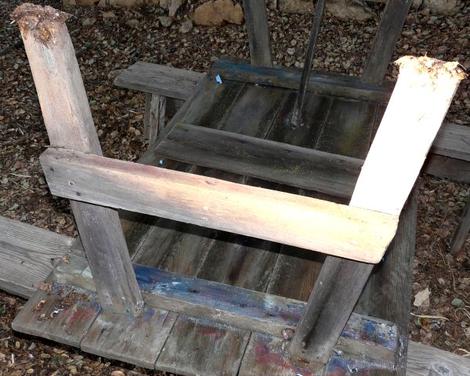 The original cross member was nailed, a couple of screws stabilized it. These are redwood legs, notice they are slightly eaten.
The legs need to be all the same length, hard to fudge on that. So line them up and cut them all at the same time, about 30 inches if vertical, 32 if spread out a little.
---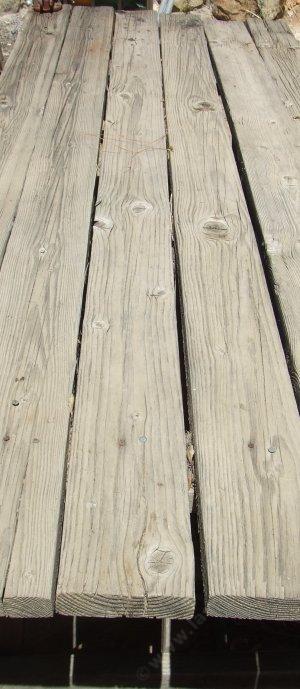 If you use fir 2x6's for the table top you'll get splinters!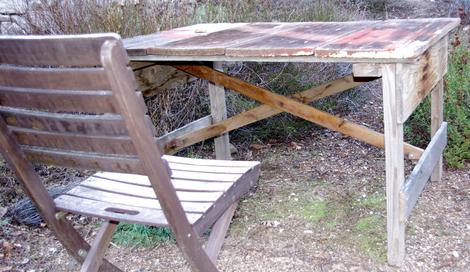 If you understand the basics of how to make a table you can use almost any material to make one quickly. This was a garden gate that still had good wood but the cross brace had a bunch of nails in it but still sagged.
But laying on it side it makes a great table top, perfect for one or two people or a laptop. The only new things for this table were the screws and a few of the metal clips.
---